Home Additions from Best Long Beach Home Remodeling Contractors
Ortiz Building is USA based company known for construction and remodeling. We provide quality home renew services to our clients. Our skilled team offers a wide variety of design-build services, from additions to exterior remodels. Our engineering backgrounds are combined with customer satisfaction. Remodeling is required when your family is growing, or you need more space to meet the lifestyle requirements. It's an excellent way to accomplish tasks. Remodel your place now from the best long beach home remodeling contractors who never compromise on quality and offer competitive prices.
We Are The Top-Notch Long Beach Kitchen Remodel Contractor
Ortiz building can transform the kitchen space entirely by fitting into new requirements. You can redesign your kitchen space as per your presence with us. As one of the best Long Beach kitchen remodels contractors, we work with all clients to ensure they get the best remodeling services from us. Start kitchen remodeling today without compromising the quality. We will give it a unique touch by transforming your ideas into reality.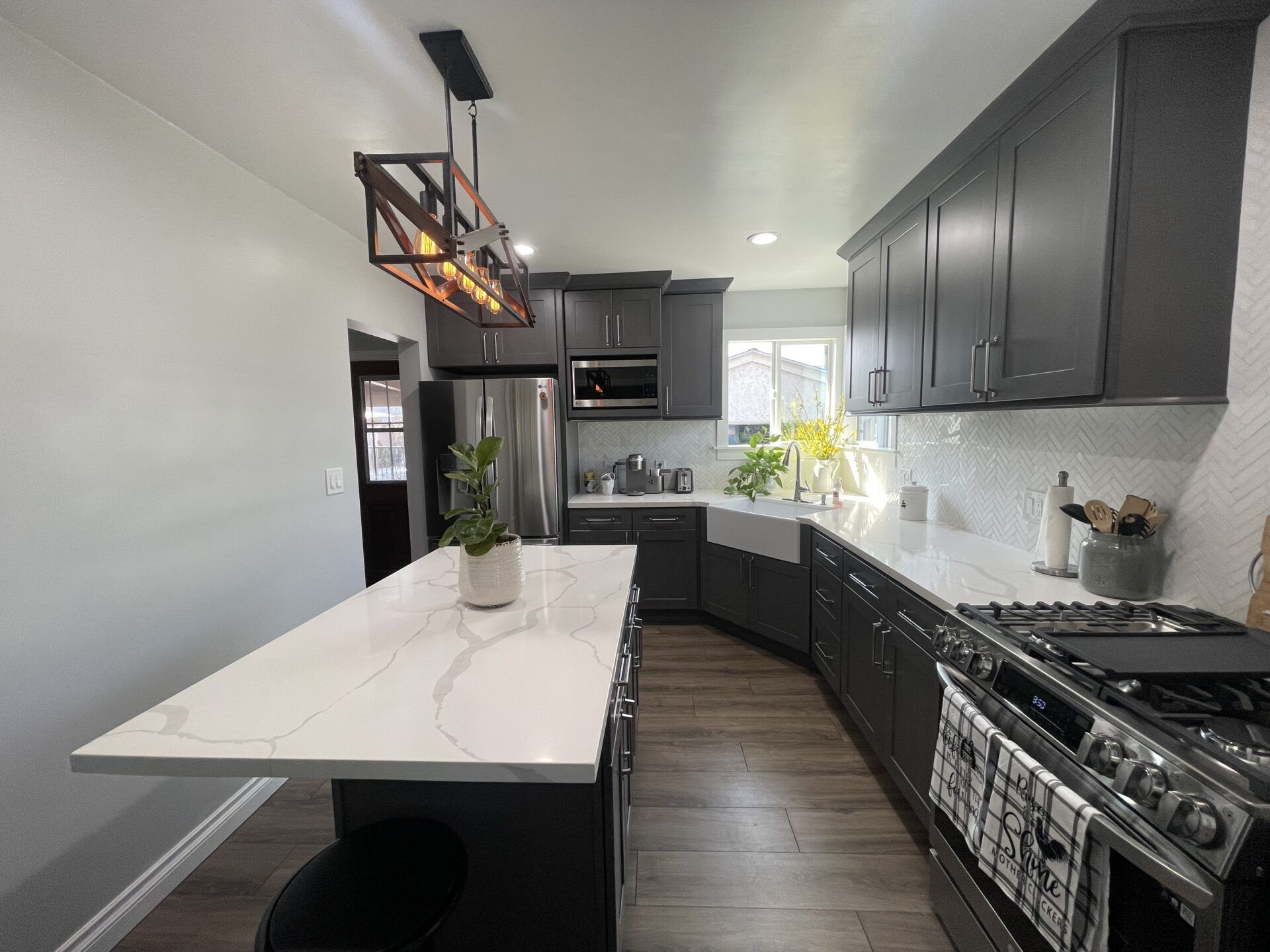 We Are Bathroom Remodel Contractor Long Beach For your Home
We are an expert in home remodeling, from kitchens and lounges to bathrooms. We have a wide range of latest remodeling designs to revamp your bathroom to give an aesthetic touch. Our unique designs for home improvement always motivate our customers. We focus on quality, which is why we are a top-notch preference for construction remodeling services.